In the Enemy's House Lib/E: The Secret Saga of the FBI Agent and the Code Breaker Who Caught the Russian Spies (Compact Disc)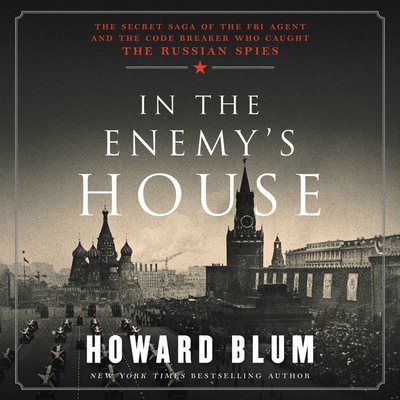 Staff Reviews
---
Seventy-five years ago, as the Nazis were bulldozing through Europe, we and the Brits needed allies. Russia stood to the East. Alliances were formed. Although Russia could hardly be called a friend, it was more a case of "our enemy's enemy". Russian sympathizers were sprinkled all over the U.S. And when word leaked out we were developing "the mother of all bombs" using atomic energy, a somewhat less-than-friendly espionage exploded.
Making use of recently declassified documents from both sides, this book is the incredible and true tale of how the Russians absconded with our "atomic jewels". You'll marvel at how an impenetrable fortress of secret coding used by the Russians was vanquished. Walking with Herbert Hoover's band of merry agents as they follow literally thousands of wispy slivers to weave an intelligence tapestry from a tangled web of clues, will leave you in awe. And you'll witness the cascading reenactment of "unmaskings" as traitor upon traitor try to escape detection. The spy ring, nominally led by Julius and Ethel Rosenberg, was ultimately unraveled, but only years later, thanks to an unlikely partnership between an amiable FBI counterintelligence agent and a hyper-nerdy, utterly brilliant code breaker. So the Russians were allies?
Fast forward to today. Russian leaders are still at it. Infiltrating our media, even meddling with our elections. Messing with borders in Europe , trying to dissemble the pillars that hold up democratic ways of life around the world. By reading this book, you'll get a better feel for why the past is truly prologue. Just keep telling yourself, "the Russians are really trying to be our good friends."

— Bob Wells