The Nag Hammadi Library in English: Revised Edition (Paperback)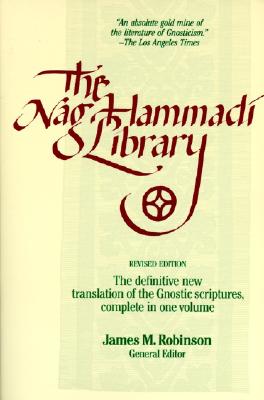 Description
---
This revised, expanded, and updated edition of The Nag Hammadi Library is the only complete, one-volume, modern language version of the renowned library of fourth-century manuscripts discovered in Egypt in 1945.
First published in 1978, The Nag Hammadi Library launched modern Gnostic studies and exposed a movement whose teachings are in many ways as relevant today as they were sixteen centuries ago.
James M. Robinson's updated introduction reflects ten years of additional research and editorial and critical work. An afterword by Richard Smith discusses the modern relevance of Gnosticism and its influence on such writers as Voltaire, Blake, Melville, Yeats, Kerouac, and Philip K. Dick.
Acclaimed by scholars and general readers alike, The Nag Hammadi Library is a work of major importance to everyone interested in the evolution of Christianity, the Bible, archaeology, and the story of Western civilization.